Discover what makes us the best
Loray Mill Lofts
Loray Mill Loft Apartments & Shoppes in Historic Loray Village
Situated just southwest of downtown Gastonia, the neighboring area surrounding the Loray Mill is known as Loray Mill Village. It was established in 1902 after the completion of the Loray Mill. Life revolved around the mill. Families in the neighborhood worked together and knew one another personally. Their children would gather at the mill's swimming pool in the summer, and parents could walk to the bank, the post office, or the grocery store, all within a few blocks. Through various ownerships, the mill and surrounding mill village finally was purchased by Firestone, Inc. in 1935 and life continued. Over the years, the mill houses were offered to the mill workers for purchase. The initial offering from Firestone was estimated at $500/room to the workers and Firestone provided some financing. Today, many of the mill houses remain occupied by former mill workers. But when the mill closed in 1993, everything changed. The grand old building began to fall apart, and took with it a sense of community.
Today, the Loray Mill Loft Apartment Homes and Shoppes are transforming the entire neighborhood.
The mill remains the centerpiece of Loray Mill Village, standing majestic at 6 stories tall. At the time of construction, Loray Mill was the largest mill under one roof in the world. The mill is renowned for both its architecture and many significant events that took place there. Its pioneering design which suppressed fire and the spread of fire through architectural features include rounded columns, separated stairwells and a state-of-the-art air conditioning system. These features were copied for years to come in other textile mills.
In April 2013, reconstruction began on the renovation of Phase I of the 600,000 square foot Loray Mill to a mixed-use community of live, work, play. Phase I features 189 loft apartments for rent and 80,000 square feet of retail/commercial space. The area surrounding the mill is under a revitalization of its own to include the installation of a brand new city park. Loray Mill Village is coming alive with a buzz of activity once again.
Ready to be apart of history and experience an exhilarating community, call 855.350.1443 to reserve your new loft apartment home!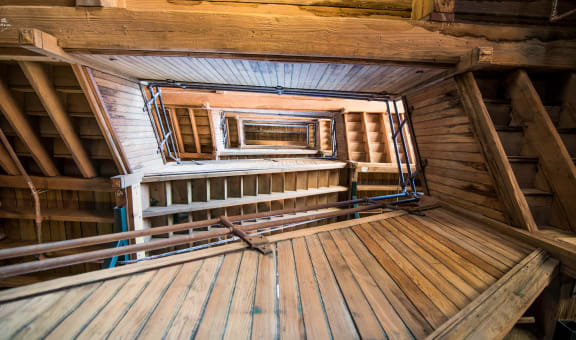 Gallery of images of our amazing community. Our residents love living here!
Find the layouts of our apartment homes. You can easily determine what apartment is right for you and your family and start thinking about how you'll arrange your furniture.
I.

BBQ/PICNIC AREA

BBQ/Picnic area adjacent to the clubhouse pool with grills, outdoor fire pit, wet bar and television. With plenty of large picnic tables and the most beautiful view of tranquil water fountains.
II.

FITNESS CENTER

24 Hour fitness center featuring technogym equipment and fitness programs on demand. Fully integrated, top of the line free weight rack with Olympic weights.
III.

CLUBHOUSE

8000 Sq. ft. clubhouse with entire 2nd level devoted to fitness. Entertaining kitchen located in clubhouse complete with full coffee bar.
IV.

ON-SITE MANAGEMENT

Full time professional on-site staff available 7 days a week for all your needs. Also available is 24 Hour emergency maintenance service team.
Come visit us to experience
LUXURY APARTMENT LIVING